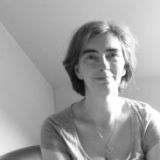 Author of romantic fiction, Jillian Brookes-Ward hails originally from the North of England but now resides in a pretty village in Royal Deeside, Aberdeenshire Scotland.
She has been writing on and off since her schooldays, but only began writing seriously after moving to Scotland, being inspired by the beautiful locale and the people.
She is the author of two full length romantic novels – Saving Nathaniel being her first, her second, Linda Loves…? is currently available for reading at www.authonomy.com, as is her third book, a comic/erotic novella, On The Fly. She is currently working on her fourth novel and is a participant in the 2010 National Novel Writing Month competition.
Jillian is married, and is the mother to 3 grown-up sons. Although now a full-time writer, she has many years' experience as a Medical/MedicoLegal Secretary. When she takes time out from writing she enjoys walking her dog, Archie, in the hills and woodlands around her village, photography and the company of friends. She is also rather keen on a spot of fly fishing. An inveterate reader and writer of romantic fiction, always on the hunt for inspiration. She can conjure up a story from the most unlikely of situations and infuse a little romance into everyone's lives.
Jillian has created an interesting hangman game using BookBuzzr technology. I was thrilled when Jillian accepted an interview. So, I bring to you the interview with Jillian Brookes-Ward:
Tell us a little about your book and yourself.
There's not much to tell about me, wife, mother, domestic slave etc. but one that enjoys writing romantic fiction. So far I have 2 full length novels and one novella to my name, with two works in progress in…well, in progress.
Saving Nathaniel is my first novel. The story involves a man being torn apart by unresolved grief and guilt over the deaths of his wife and baby. Treading an emotional knife edge, he is about ready to fall when he finds an unexpected saviour in his temporary housekeeper, Megan.
You've created a fun little hangman word game around the ideas in your book. Can you tell us a little more about this game?

I couldn't do it around specific ideas in my book, but wanted to participate in the game nonetheless so I chose something everyone would be familiar with – Nursery Rhymes. It looked like a fun way of getting my book noticed.
What was your experience like when you created the game?
The hardest part was deciding on the theme. Once I had that in mind and managed to find the 10 references it was very easy to do and great fun.
Why did you create this game?
I was invited to do so by the BookBuzzr team and always keen to take an opportunity to promote Saving Nathaniel, had no hesitation in taking part.
What do you think about this new book marketing technology from BookBuzzr?
Very innovative. Anything that gets a book noticed is a winner. All and any publicity is good publicity.
(Click here to learn more about the benefits of a BookBuzzr Author Pro subscription)